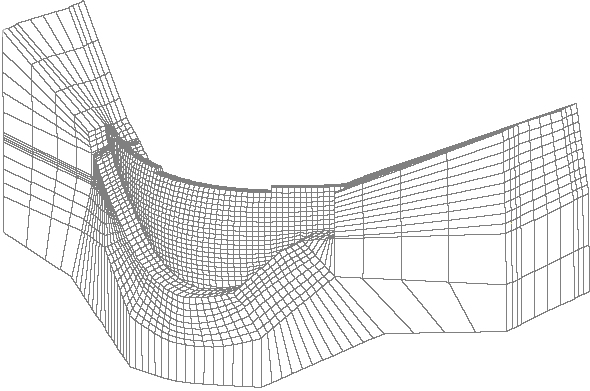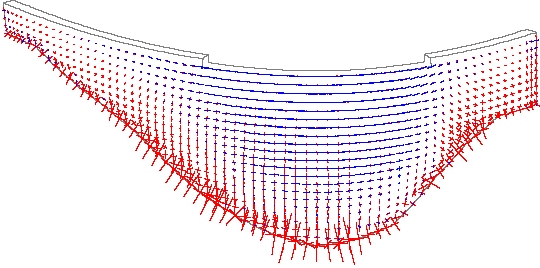 TABLE OF CONTENTS
Publication Number:
EM 1110-2-6051
Title:
Engineering and Design - Time-History Dynamic Analysis of Concrete Hydraulic Structures
Proponent:
CECW-EW
Publication Date:
22 December 2003
Distribution Restriction Statement:
Approved for public release; distribution is unlimited.
File Format:
Adobe Acrobat.pdf.
Adobe Acrobat Reader software is required to read portable document files (pdf). Click
Viewers
to access free Adobe Acrobat Reader software and follow installation instructions or go directly to the Adobe homepage at
http://www.adobe.com.
File Size: Files 1 MB or larger have had their file size noted.
---
Entire document
(This file contains all elements of the document inclusive of appendices. File size: 27.9 MB.)
Basic document
(This file contains all elements of the document exclusive of appendices. File size: 21 MB.)
Cover
Transmittal Letter
Table of Contents
Chapter 1
- Introduction
Chapter 2
- Analytical Modeling of Concrete Hydraulic Structures (File size: 1.12 MB.)
Chapter 3
- Time-History Numerical Solution Techniques
Chapter 4
- Structural Performance and Damage Criteria (File size: 4.08 MB.)
Chapter 5
- Development of Acceleration Time-Histories
Chapter 6
- Earthquake Response Evaluation of Concrete (File size: 14.7 MB.)
Appendix A
- References
Appendix B
- Synthesizing a Suite of Simulated Recorded Motions
Appendix C
- Spectrum Matching (File size: 2.72 MB.)
Appendix D
- Effects of Spectrum Matching on Characteristics of Earthquake Ground Motion Time-Histories (File size: 3.01 MB.)
Appendix E
- Notations
source: http://tooraj-sabzevari.blogfa.com